HISTORY
In 1971, Pierre and Geneviève Argillet opened the doors of the Galerie Furstenberg in the heart of Saint-Germain-des-Prés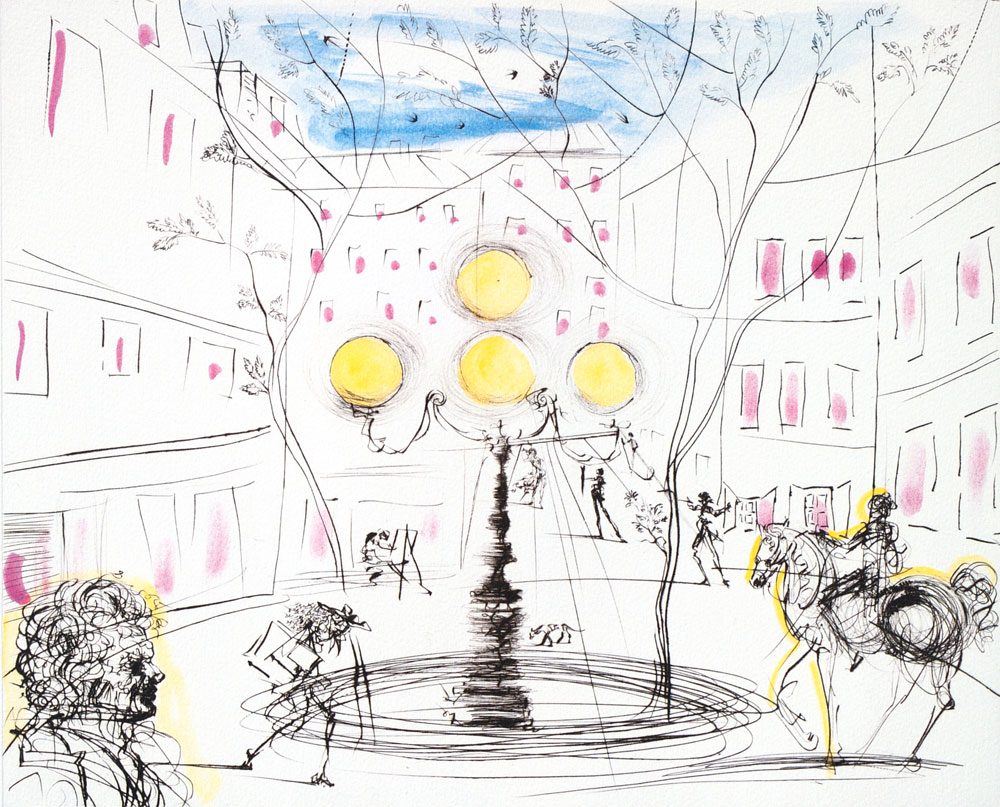 Salvador DALI : « Place Furstenberg » engraved in 1971 by the Artist to celebrate the opening of the Gallery facing this famous Paris square.
In the earth of Saint-Germain-des-Prés and facing the square of the same name, Pierre & Geneviève Argillet open the Galerie Furstenberg in 1971. Opening a gallery was an occasion for the couple to present to the public and to the professionals their surreal publications of the last decade, realized with some major names of Surrealism.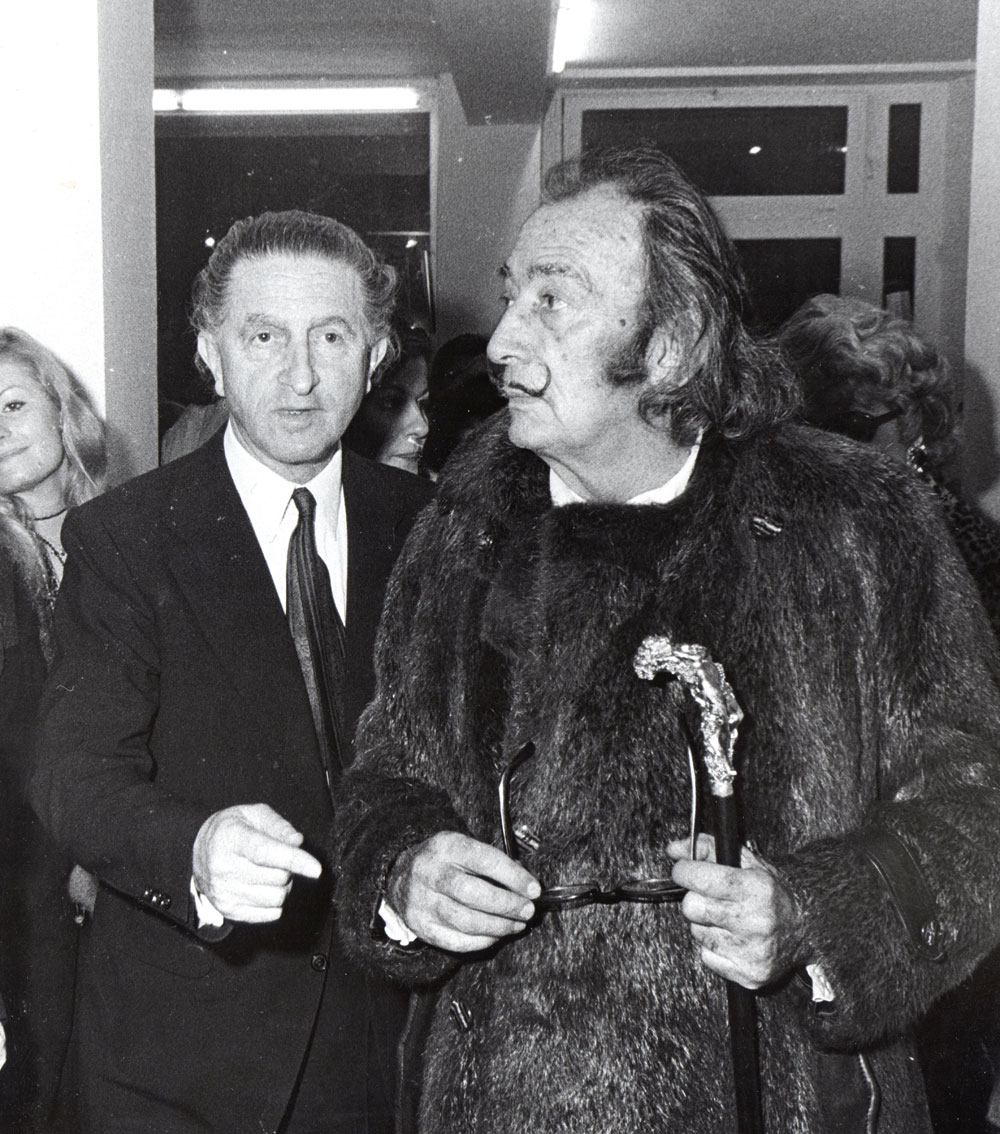 Salvador DALI & Pierre ARGILLET during the opening cocktail of the Galerie Furstenberg in 1971. Archive reserved
In 1971, the first exhibition taking place there will be the one consecrated to the presentation of the Mythology series by and with the attendance of Salvador Dali.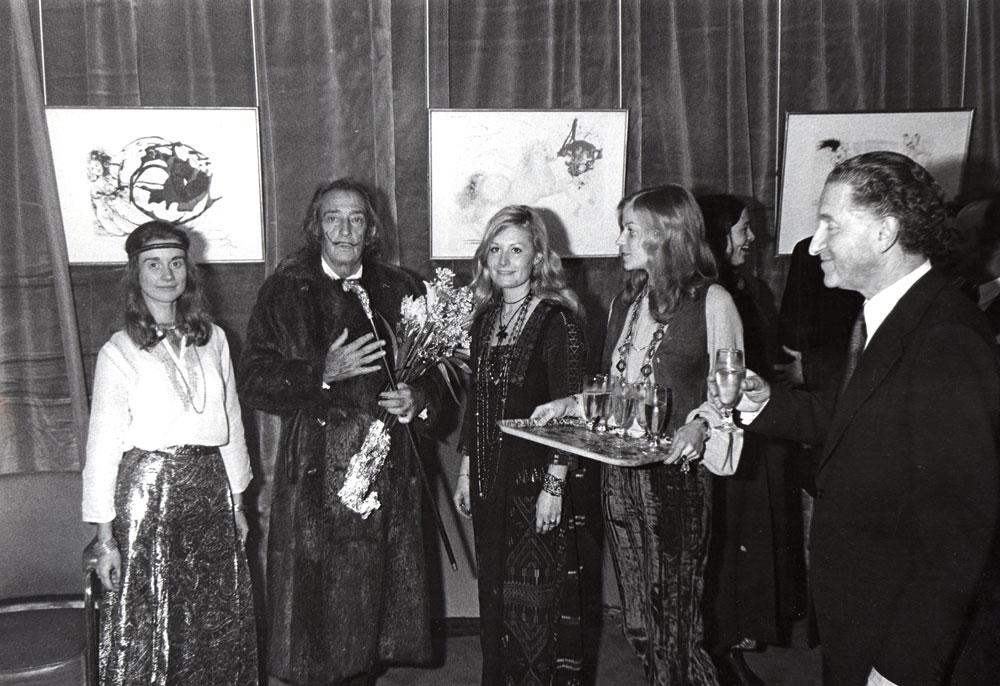 Salvador DALI in front of some of his Mythology illustrations in Galerie Furstenberg. Archive reserved
Several other Dali exhibitions will follow, along with those of the main Home Artists, namely Hans Bellmer, Léonor Fini and Giorgio De Chirico. Then, more marginal collaborations will occur with Jean Arp, Georges Braque, Jacques Villon, Jean Cocteau, Hans Hartung or Kandinsky.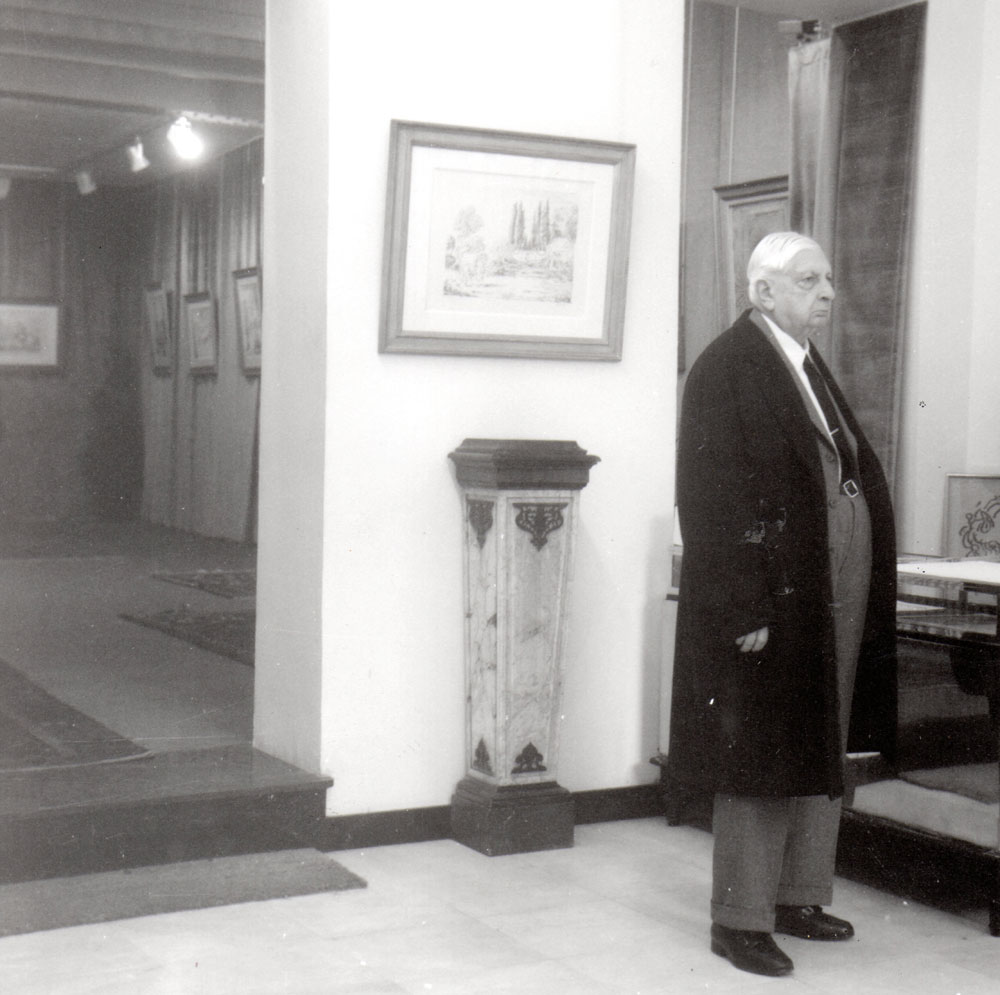 Giorgio DE CHIRICO during his personal exhibition in Galerie Furstenberg in 1973. Archive reserved
Alternately and for three decades, many other painters, engravers or contemporary sculptors will exhibit their works on the walls of the gallery.
In 1987, Jean Christophe, the son of Pierre and Geneviève Argillet, took over the direction of the family gallery.
In 2001, he gave it a second life, reserving the space exclusively for the presentation of pre-Columbian archaeology and antiquities.
Registered CNE Expert in pre-Columbian art, he nevertheless continues to manage the archives and exhibitions of  the surrealist publications realized by his parents and the Argillet collection.
BACK